S
old in almost 2oo countries with yearly sales of 130millions bottles, Johnnie Walker the world's leading Scotch whisky has partnered with Vodafone McLaren Mercedes (VMM) Formula 1 team, sharing the same approach of innovative, winning, and leadership spirit.
Formula One, the fastest circuit racing car which also known as the most stylish and sophisticated sport ever! Well, you can definitely tell it is also the most expensive sport of all no?
The idea of Formula One is not only indicates it is intended to be the most advanced and most competitive racing formulae, it is one inspirational characteristic where it truly inspires people to apply the spirit into their daily lifestyle.
You heard it right, its time to party like a rock star w your fellas in VIP style!
They asked, what have you done to deserve the rewards of luxury and a successful lifestyle?
Honestly, I haven't done any influential event or achievement in life. Greatest that I've come to so far is nothing but my soon to complete bachelor's degree. Well, never judge before revealing what's inside the cover, because you never know what the person is capable of.
I think, knowledge and experience indicate what person you are, and of course, the step of building yourself a successful person & lifestyle too. Pay don't come unless you put in effort.
Entered college/university at the age of 17, without completing high school back then gave me a chance to walk near the society earlier. No, we aren't only talking about how great your achievement on your studies. Its the feeling, from having or knowing nothing to something, that is the most valuable thing that I've gained.
Remember the "competitive" approach? I compete with no others but myself from time to time. Success, is when you do better than what you were.
Hopefully with the things that I've learned throughout these years allow me an easier way to step into working life aka the future. :)
Now I just wanna get rid of this,go go party w u peoples!
DJ of the night to brings you the ultimate blast of music,
Tokyo's DJ Bento
DJ Bento also known as the creator of Asia's premiere all mix party, Diamonds will be bringing his master mixing skills to the Black Circuit Lounge for his debut appearance in Malaysia. Known for exciting both international and domestic crowds mixing his unique party rocking blend of hip hop, house, electro, nostalgia and rock, DJ Bento remains one of Asia's busiest DJs. In addition to his monthly Diamonds parties at Tokyo's Fashion Bar (in conjunction with FTV Japan), Hong Kong's Republik and Taipei's Primo, DJ Bento is the resident DJ for Osaka's #1 all-genre party, Hollywood (sponsored by Ed Hardy Japan) and he performs as a feature guest DJ all over the world with recent engagements in Sydney, Hong Kong, Istanbul, Bali, New York, Beijing, Miami, Brisbane, San Francisco, Los Angeles, Kyoto, Kobe, and Berlin.
DJ Bento promises to bring entertainment of the highest level to guests at the Black Circuit Loung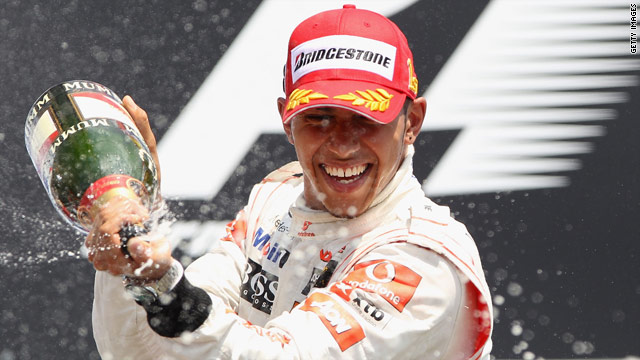 Are you ready for the ultimate VIP party already?!
Ops! Don't forget,
N E V E R

D R I N K

&

D R I V E

!
:)